JBC Plumbing Review
A leaky faucet is inevitable, isn't it? New home or not it's bound to happen sooner or later. That's why it's imperative to have an accredited plumbing company, so when an emergency hits, you know who to call. With broken, leaky pipes, damage can worsen every minute you wait. Which is the reason I'm connecting you all with a local plumbing company that can deliver fast, 24-hour service.
JBC Plumbing serves the whole island of Oahu, but they are based out in Kapolei, Hawaii. They offer convenient service hours, competitive rates, and can provide plumbing remodeling, service, maintenance, and even new plumbing construction. Whether it be a small job such as a leaky faucet or a large building in the Waikiki area, they can tackle anything, residential or commercial.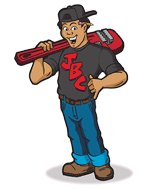 My wife and I used to live in an older two story home out in the Mililani area. We like to have family over from the states and friends come over all the time. We enjoy the company! But unfortunately, our upstairs toilet started to leak two weeks before we had family come over for vacation. I hadn't put too much thought into getting it fixed, but my wife insisted we call a plumber to check it out.
In search of a reputable plumber, I called around to a few companies, and I remember JBC was the only company that could serve us promptly. I also picked them over some other guys simply because they were professional and caring. Fortunately for us, they caught the leak early enough before it got worse. They informed us about our pipes being on the verge of breaking, and that would have cost us an arm and a leg to fix, not including the clean up we would have to account for.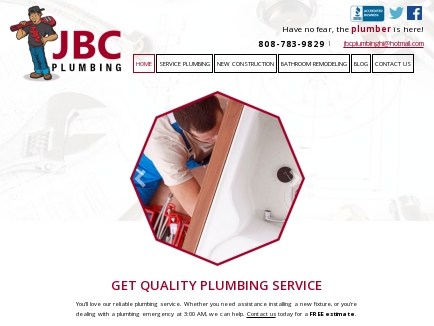 Thankfully, we saved an immense deal of money, and for that, I will always be grateful. I also applaud JBC Plumbing for their vast knowledge and passion for what they do. They don't just provide a service; they are bringing peace of mind. They give their customers solace in knowing they are being taken care of and everything is in good hands.
Plumbing problems can happen to anyone and at any time. With no knowledge and the know how to fix things such as this, it would be quite careless not to call on a professional. Make that call to JBC Plumbing.